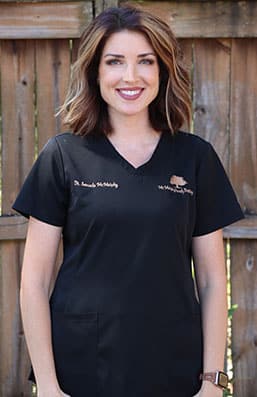 Dr. Amanda McMurphy was born and raised in Meridian, Mississippi. She completed her education at the University of Mississippi Medical Center, where she earned her Doctorate of Medical Dentistry and received the "Best of Prosthodontics" award. She is married to a local of Biloxi, MS, Austin McMurphy, he is a Pediatric Dentist at Pediatric Dental Specialists in Biloxi and Ocean Springs, and they have two daughters, Sloan and Sawyer. In her free time, Dr. McMurphy enjoys sewing and embroidery projects for her girls. Learn more about Dr. McMurphy.
Brooke was born and raised in Gulfport, MS. She graduated from Harrison Central High School in 2011. Brooke then went on to become a dental assistant in February of 2012 and quickly fell in love with dentistry and helping people achieve their perfect smile. She loves a good caramel macchiato and any kind of chocolate you can find. Broke Is married to her childhood best friend, Cameron. They married in March of 2017. They are the parents of boy/girl twins- Brandy and Ellie-Brooke and have two fur babies, Maci and Roux. Brooke has also found joy in raising chickens that she and her mother share. Her favorite hobbies are embroidery and curling up on the couch for a good movie. Brooke and her family are very involved in their church and sing on their praise team while her husband plays drums.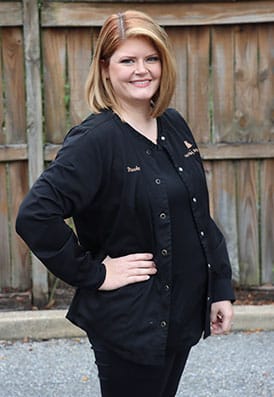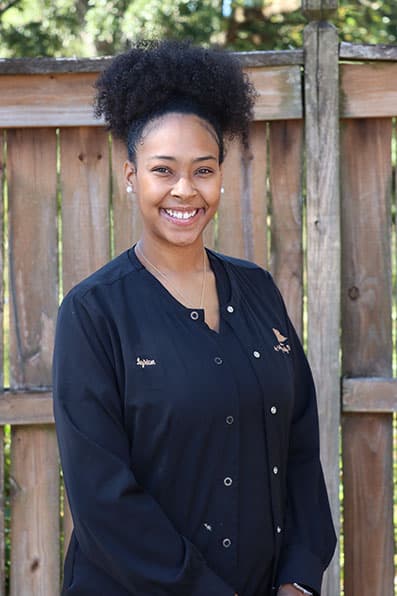 Ayrion is a resident of Pass Christian, MS where she attended and graduated from Pass Christian School District in 2015. She then attended Mississippi Gulf coast Community College: Perkinston campus, where she served on their recruitment team and graduated with her Associate's Degree. She then went on to attend University of Southern Mississippi whee she earned her Bachelor's Degree in Liberal Studies with a minor in Biology. Ayrion has always had a love for dentistry. She completed an Advanced Dental Assistant Program and has been in this career for two wonderful years. Ayrion like shopping, going to brunch, and spending time with family and friends. She also loves watching crime shoes, but she is NOT a criminal. Ayrion hopes every patient's experience at McMurphy Family Dental is relaxing, informative, and goal driven!!
Madeline Gilbert (Maddie)
Maddie grew up in Biloxi, MS and graduated from Gulfport High School in 2016. She got certified in Dental Assisting in July of 2020, and fell in love with the field. This is her first dental job and loves the atmosphere and so beyond thankful for her coworkers who have been so patient and welcoming. Maddie loves to spend time at home with her significant other of six years and their fur baby cat. Her hobbies include drinking a nice cup of coffee, worshiping Jesus, and spending time at the gym.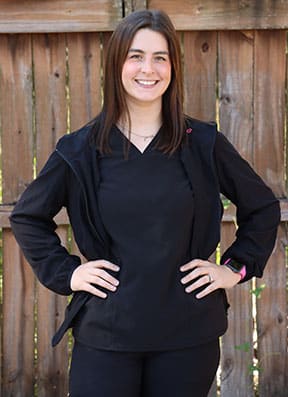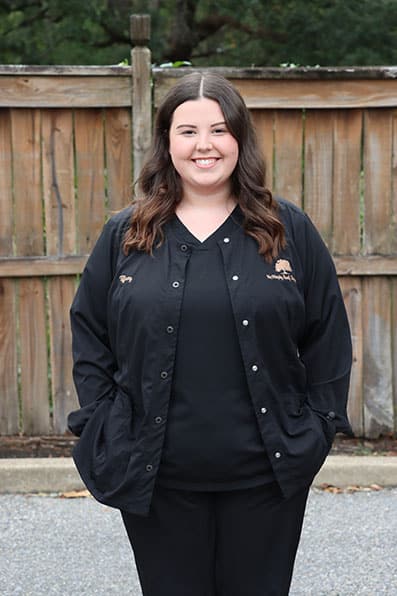 Front desk/Insurance coordinator
Tiffany is originally from Knoxville, Tennessee. She met her husband, Ben in high school and then went on to marry him in May of 2017. Ben is in the Navy, which brought Tiffany overseas where she lived in Japan for three years. She and her husband share one small pup named Jinnie. Tiffany is actually expecting her first child and she is so thrilled. Tiffany enjoys thrifting and any good discount. Her favorite time of the year is the Christmas season.
Front desk/ Insurance Coordinator
Brenda was born in New York, but raised in Marietta, Georgia. She has been married to her husband for 13 years, but they have been together for 18 years. They have three wonderful children, one 15-year-old daughter, and 10-year-old boy/girl twins. Brenda is a military spouse and has lived in many places like New Mexico, Arkansas, and Germany. Now that her husband is stationed in Biloxi, they hope to retire in the area. She has been in the dental field for 13 years, starting as a dental assistant, then transitioning to the front office as a dental insurance specialist. She is bilingual in English and Spanish and is now learning German. Brenda is working toward her accounting degree at American Public University. Her hobbies include traveling, trying new foods, going to the beach, and reading.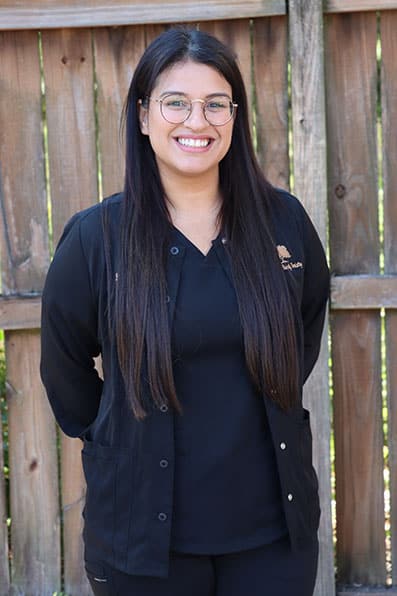 Lainee is a resident of Ocean Springs, MS where she lives with her husband, Jake and their three fur babies. Lainee graduated from the University of Mississippi Medical Center in Jackson, MS with her Bachelor's of Science in dental Hygiene. In her free time she enjoys working out, spending time with family, and traveling to see new places. Lainee's favorite part about her career is the opportunity to be apart of helping patients achieve a healthy smile.
McMurphy Family Dentistry is a dental clinic located in the heart of Biloxi, Mississippi. We proudly serve clients from all over the Mississippi Gulf Coast, including Long Beach, Pass Christian, Gulfport, Wiggins, Woolmarket, Diberville, and Ocean Springs.
Formerly known as Broadwater Dental-Biloxi, we are the same friendly staff that locals have grown to know and trust. Dr. Amanda McMurphy, DMD, purchased this beloved practice after working for the clinic close to 2 years. Dr. McMurphy and staff are excited to continue providing the same high quality dental service to their community under the name McMurphy Family Dentistry.
To schedule your appointment, or for any questions you may have, contact us and we will be happy to help.
We also invite you to come visit our clinic, and meet our team in person!