Biloxi's Favorite Family Dentist
At McMurphy Family Dentistry, our mission is to provide top quality service and dental care to our community. We work together with our patients to improve and restore dental health.
Schedule a complimentary appointment.
Schedule a complimentary appointment.

Biloxi's Choice Family Dentist
Dr. Amanda McMurphy was born and raised in Meridian, Mississippi. She completed her education at the University of Mississippi Medical Center, where she earned her Doctorate of Medical Dentistry and received the "Best of Prosthodontics" award. She is married to a local of Biloxi, MS, Austin McMurphy, he is a Pediatric Dentist at Pediatric Dental Specialists in Biloxi and Ocean Springs, and they have two daughters, Sloan and Sawyer. In her free time, Dr.McMurphy enjoys sewing and embroidery projects for her girls.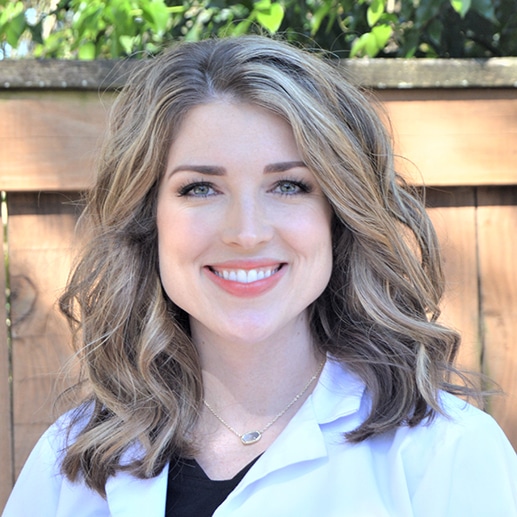 Sarah was great and Dr. Amanda is genuine! She was able to give me advice for my wisdom teeth when my previous dentist did not. Samantha also called

...

to see if I wanted to move my appointment a week closer due to a cancellation. All around, amazing team! 🙂

read more Dr. McMurphy and all her staff were extremely polite and attentive. I had seen two dentists at another facility for a filling that fell out. They

...

told me to "learn to deal with the pain". Or offered to remove my tooth. I called Dr. McMurphy and her office was able to fit me in same day. She agreed my filling fell out and replaced it same day. Needless to say my pain is completely gone now and I'm so thankful! I will never see another dentist again and my whole family is now scheduled to see her!

read more I've seen her work first hand. Dr. McMurphy is a great dentist who does great dentistry. Do not hesitate to call her office for your dental care

...

needs.

read more Amanda is so compassionate and gentle. She helped this dental phobe get through my smile makeover without fear. I absolutely love my new smile and no

...

longer feel the need to hide my teeth. 😁 If you're looking for a gentle dentist who isn't short on patience, Amanda McMurphy is your girl. Thank you, Amanda for your patience and expertise. You are amazing!

read more Dr. Amanda McMurphy is caring and very professional. She makes sure that she addresses the issues with your dental problems and concerns. She's very

...

courteous and informative when tending to your dental care and needs. The whole staff is very friendly, caring and kind. I just can't say enough wonderful things about Dr. McMurphy's Dental Office and the staff. Thank you Dr. McMurphy and staff for always being so friendly and professional with me and my family.

A. Sewell

read more I am so very grateful for this dental team. I have high anxiety, especially involving dental work. They recognized and addressed all of my concerns

...

and fears. Everyone in the office is extremely understanding and friendly. I actually look forward to my dental visits now. I trust the hygienists and Dr. McMurphy. She is an amazing and caring person. They certainly treat you like family.

read more Dr. McMurphy Family Dentistry practice and staff, are absolutely amazing y'all!! I feel so blessed to have happened upon this gorgeous bunch. Funny,

...

calming, talented, up to date on latest technology, smile transforming Angel's!
I highly recommend!!
Thank you. I lov​e you all!!😁🫶💜
Michelle Miller

read more Dr. McMurphy and Staff were extremely nice during my cleaning visit. I had one of the best experiences in years! They made sure I felt like family. I

...

would recommend her to anyone looking for a new dentist!

read more I have had the very best experience with this dental team ! The atmosphere is so family oriented and very pleasant! I have had both cleanings and

...

repairs, both resulting in wonderful experiences! I highly recommend ❤️😊

read more I went in for a cleaning and had excellent care from the hygienist! Dr McMurphy is very caring and answers all your concerns. Everyone there makes

...

you feel like a person not a number. I highly recommended this office!

read more I have 60 years of dental history and have had some very good and some not so great dentists. Dr McMurphy is one of the best, if not THE best. I had

...

a very old crown replaced yesterday because decay had gotten under it. Dr McMurphy's chairside manner was superb, the procedure virtually painless, the temporary crown very satisfactory, and a followup call from her 24 hours later affirmed that she cares! And equally important, she took time to discuss in depth with me what I can do to reduce cavities in the future. I thought I already knew all the strategies, but she gave me some new ideas that make perfect sense. On top of everything else, she has the latest technology , she has a terrific staff, and the prices were very reasonable. My wife and I will be sticking with Dr McMurphy!

read more I needed an extraction while visiting Biloxi and decided on Dr McMurphy. The problem was assessed quickly and the procedure was friendly and very

...

professional which put me at ease and soon I was on my way.

read more Dr McMurphy is so very gentle and sweet to her patients. I always feel so well cared for by her and her staff. She also gives a nice shot which is

...

saying a lot coming from a dentist wimp like me! ❤️❤️

read more Very professional place of business. Always greeted at the front door as if family. I've been to a lot of dentistries on the coast and this one is

...

by far my favorite. Very friendly and professional establishment.

read more Visited McMurphy Family Dentist for the first time this week, I've never in my life felt more relaxed and comfortable while being at the dentist!

...

BEST DENTIST WITH THE BEST STAFF ON THE COAST HANDS DOWN!!!

read more Amazing dentist. I have had a ton of ortho and dental work done in my life and when I left Amanda's office it was the first time I had not been in

...

pain just from a teeth cleaning! Great hygenist, great dentist and great all around staff!

read more Great dental practice! Both Dr. McMurphy and Tina were great with my son. My son has issues with texture and hates the gritty polish, so Tina used a

...

different method which was great! No other hygienist has ever offered that option. I appreciate that they go above and beyond here!

read more McMurhy Family Dentistry is a top notch professional service, very welcoming and friendly. Dr McMurhy is an awesome dentist, and all the ladies who

...

had been doing my dental cleanings and Xrays always did a great job. I highly recommend them and will be back in 6 months.

read more
Next Reviews
For patients who need general dentistry services for restoration and to repair damage, we can discuss cosmetic procedures like teeth straightening and whitening in addition to tooth extractions and root canals. Ask us about full and partial dentures and enjoy eating and speaking again with confidence. For those who suffer from dental sleep disorders like teeth grinding and snoring we can provide treatment to assist in a good night's sleep.
While at-home, oral hygiene like brushing twice daily, flossing and using mouthwash is extremely helpful in deterring dental ailments like decay and bad breath. However, preventative dentistry is a key component in having a healthy mouth and body. Our doctors can provide additional assistance in preventing tooth loss, infection and inflammation, and other long-term conditions. Preventative treatments can ward off serious problems later on as well as help reinforce the practice of healthy habits.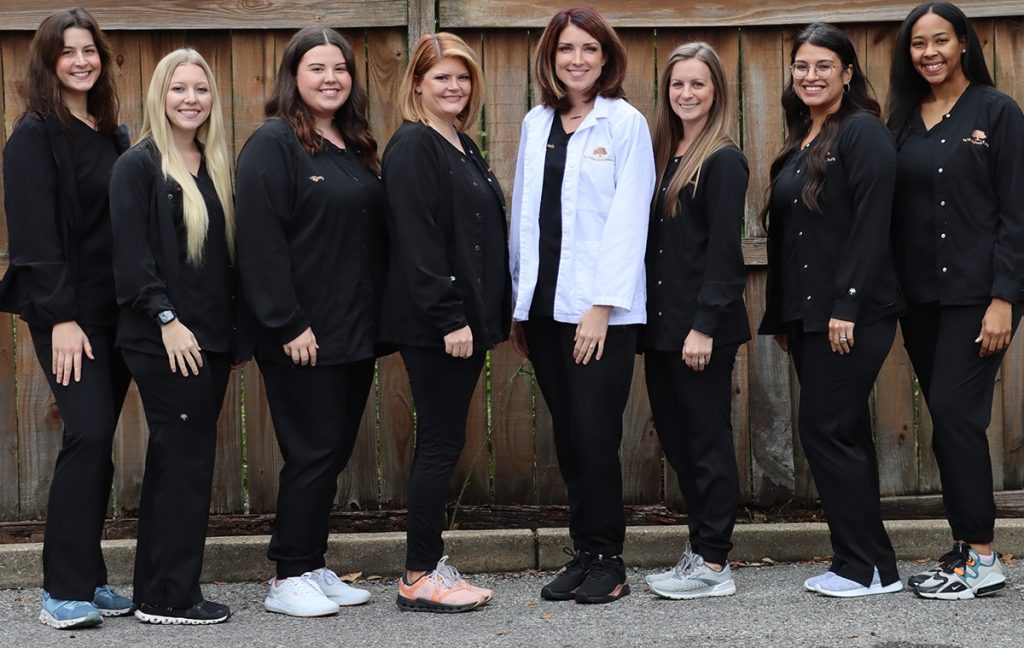 At McMurphy Family Dentistry, our mission is to provide top quality service and dental care to our community. We work together with our patients to improve and restore dental health. We emphasize empowering our dental patients through education so they can make knowledgeable decisions concerning their oral health. With equal effort, our team strives to create a calm atmosphere so that going to the dentist is a more pleasurable experience.
McMurphy Family Dentistry is a dental clinic located in the heart of Biloxi, Mississippi. We proudly serve clients from all over the Mississippi Gulf Coast, including Long Beach, Pass Christian, Gulfport, Wiggins, Woolmarket, Diberville, and Ocean Springs.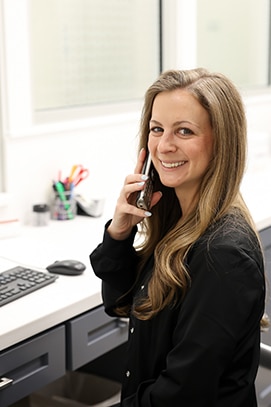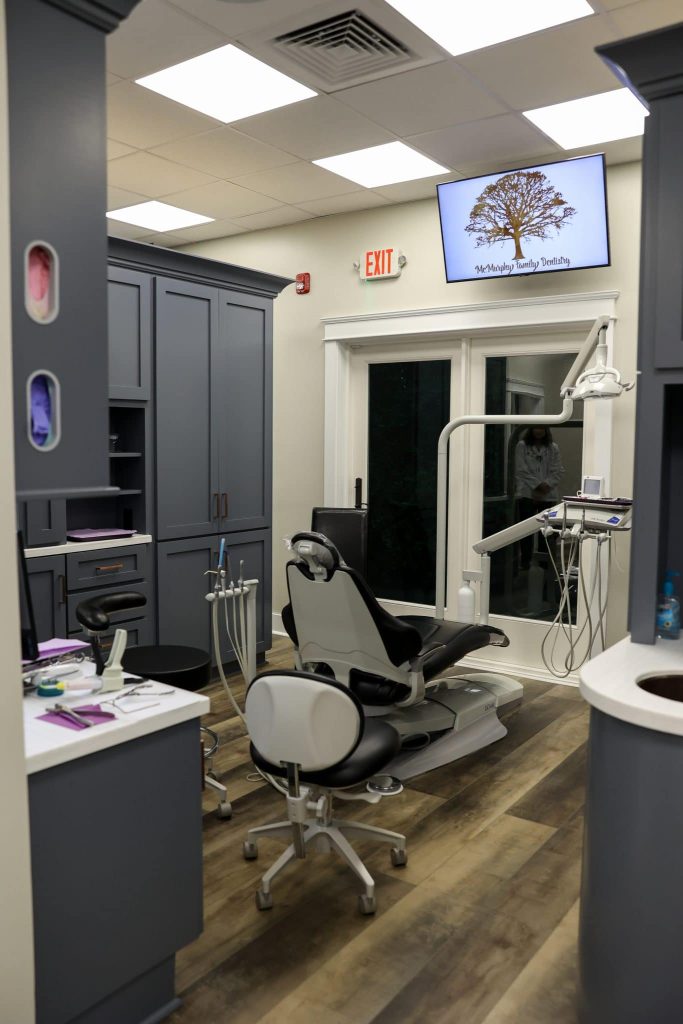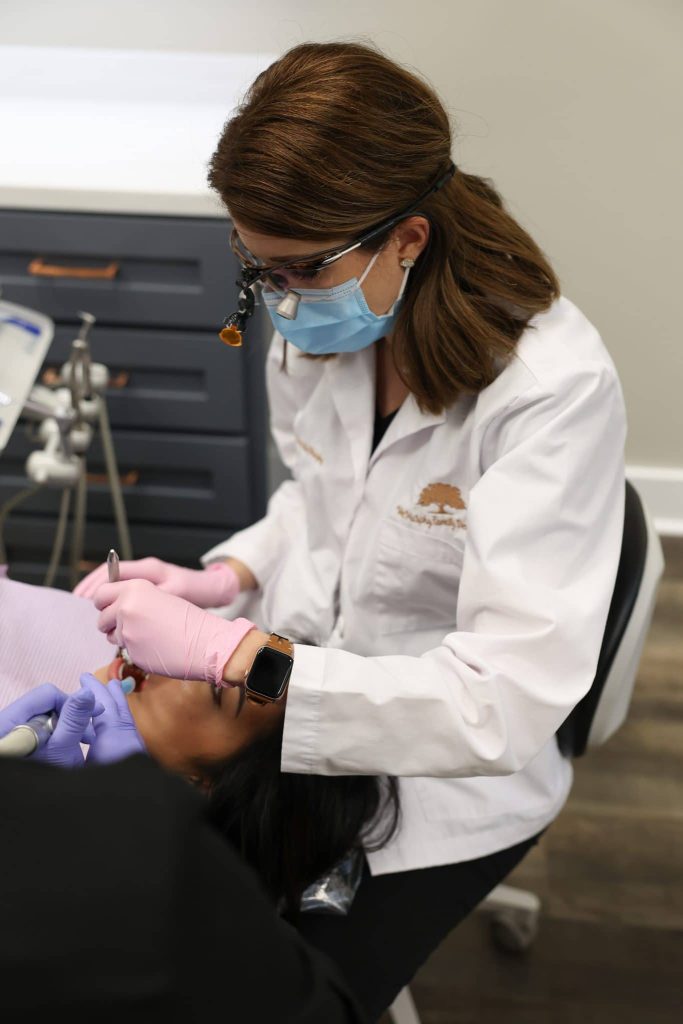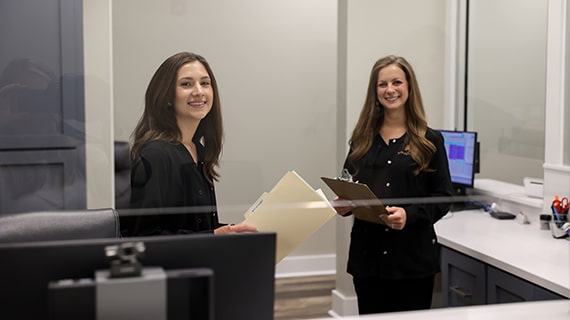 Office Hours
Monday–Thursday:
8:00AM–5:00PM